Welcome to our mobile art studio! We bring the party to you and provide all the materials necessary for a fun and interactive painting experience. Whether you're looking for a unique birthday celebration, team building event, or just a night out with friends, we've got you covered. Join us for a memorable night of creativity and laughter.
Are you a school coordinator? Interested in booking an event or ordering DIY kit? Here's our school pricing.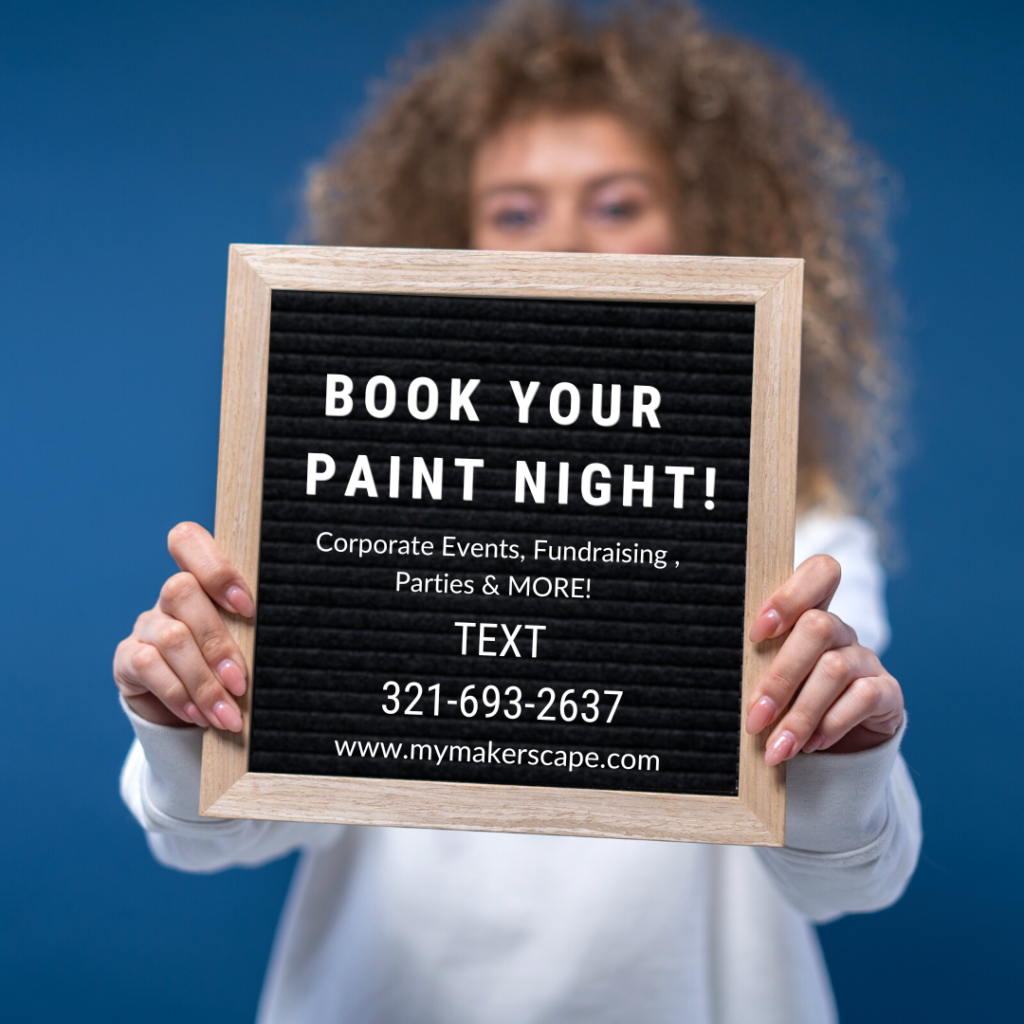 Free shipping on orders $250 or more. For DIY kits items. DIY kits are processed within 2 business days. All orders are processed within 3 to 7 business days, unless an item is marked as Ready to Ship (RTS). If you need your items by a specific date, please email me first before placing an order to see if I can meet your schedule. If you are local you can also shop locally at our booths at BandBCandlesandSoaps in Cocoa Village and Antiques & Uniques Vintage Market in Sarno, Melbourne FL. Thank you!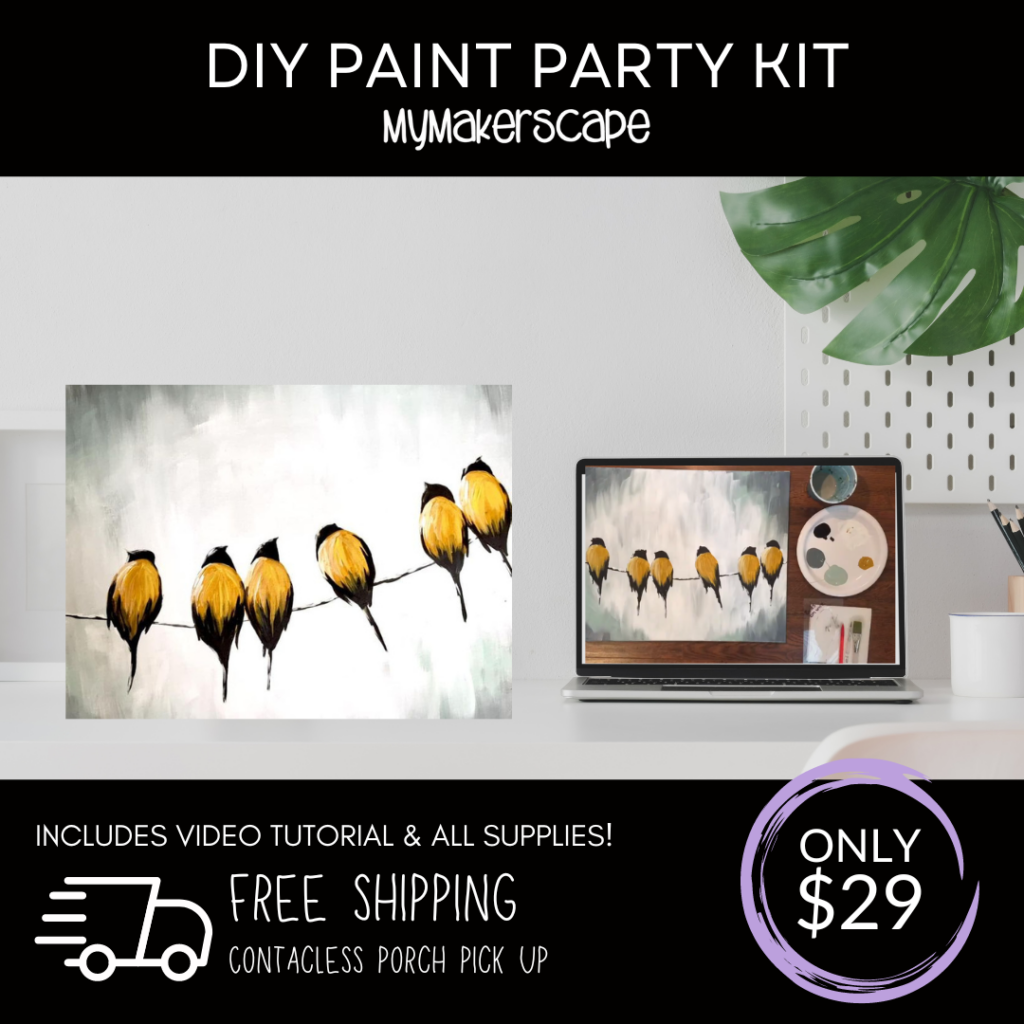 Host your very own paint party!
Host your very own paint party with our DIY kits for a fraction of the cost! 
Beginner friendly! No experience needed! Canvas paintings will come with video instructions. Wood based projects will either come with written or video instructions. 
Why order a DIY kit with us? 
– We are local and can offer Free delivery for large orders! 
– Great for Date night, ladies night, team building, bachelorette party, paint and sip at home, office or anywhere you like! Fundraisers! Great gift idea for that crafty someone in your life. Great way to spend some ME time and relax with some art therapy! 
If you can't find the design you want, please contact me! I will see what I can do! 
Reviews are greatly appreciated!
We would really appreciate it if you could take a few minutes to leave us a review on Google or Facebook. Your Feedback helps us continue to improve and provide the best service possible. If you could click on the tab below, it will take you directly to our Google listing or Facebook reviews. 
Thank you for your support!